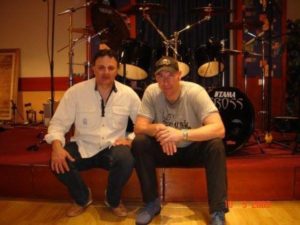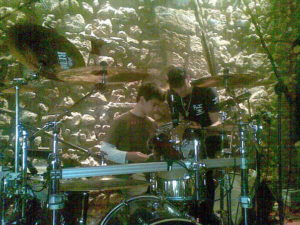 Do you want to just look good or become a top player?
Do you need to learn more skills and join the best?
Do you want to learn tips and tricks in the Studio and on Stage and extend your playing skills?
Do you want to increase your energy, speed and power in double bass playing?
Do you wish to become a more consistent player and work on your timing?

Then you´ve come to the right place! I´m keen to show you all tips and tricks and pick you up from scratch or where you think you´ve have reached your limit!

Drum lessons with Mark Cross:
IN GREECE
If you live in the Attica, Greece area, don´t hesitate to contact me!
I´ve been giving private drum lessons at schools around the region Athens, Sounio and Lavrio whenever I´m available and at my studio "THE DRUM DUNGEON" in Lavrio, Greece, but can also come to your preferred location.
SOMETIMES IN THE UK
Whenever I am back in London, UK, I give private drum lessons at Storm Rehearsal Studios on Holloway road, next to Holloway Road tube station in the Arches.
FYI, I no longer live in Cheltenham!
https://stormrehearsalstudios.co.uk
Arches 6 & 7, 303 Holloway Road, London N7 8HS
Just get in touch ….. lessons (at) mcross.com